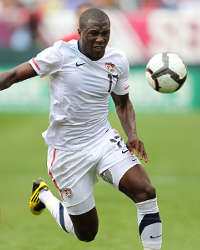 The young forward injured himself in training.
U.S. Men's National Team forward Jozy Altidore
has injured his ankle according to a report on ESPN's Sportscenter.

The injury, which is said to be only a mild sprain, may keep the striker out of the team's friendly against Australia this Saturday. He did receive x-rays at a local hospital which came back negative. He's currently listed as day-to-day.